2018-19 School Year Information
FIRST DAY BACK TO SCHOOL - SEPTEMBER 4, 2018
Click on the following links to open the information:
Parents also have the choice to order their child's school supplies online from Back to School Solutions.  Simply visit https://www.backtoschoolsolutions.ca/ordering.php   Use the online order code 053CVSW. 
Orders must be placed by August 7, 2018.  You can make your payment with Interac Online or with your Visa Debit Card.
Outdoor Classroom Grand Opening
This project began about a year ago as a Student Grant Proposal.  A number of our Gr 8 & 9 students were asked how they might improve Clear Vista.  They had a to create a research backed, data driven grant proposal, outlining their idea and how it will improve the lives of Clear Vista Students.  Student groups worked for weeks gathering research, creating surveys, writing reports and then created a presentation for a judging panel. The judges reviewed a number of great ideas. They received a proposal that called for more outdoor equipment for our Division 3 students that could be utilized for an outdoor classroom.
As planning moved forward, Clear Vista School began working with the Wetaskiwin Lion's Club.  They generously contributed $6000 to this project.  In return, Clear Vista students are gaining some real-world experience by helping to repair the Lion's Club benches from their campground.
We were also able to receive a great deal of donations of time and equipment from many of our community members.  Wetaskiwin Ready Mix partially donated the concrete beneath our tables and Jo's Concrete Services prepared the forms and laid the concrete.  Mrs. Lynn Ware and her husband Mike gave up a day to operate their tree spade and helped to plant our trees.  These trees were partially donated by Fir Evergreen Tree Farms. Our very own WRPS Maintenance team prepared the site, assisted planting and will coordinate watering throughout the summer.
A huge thank you to all!
Thank you Co-op for your generous donation through the School Equity Program of $879 for our Breakfast Program.
Brand name custom Clear Vista clothing.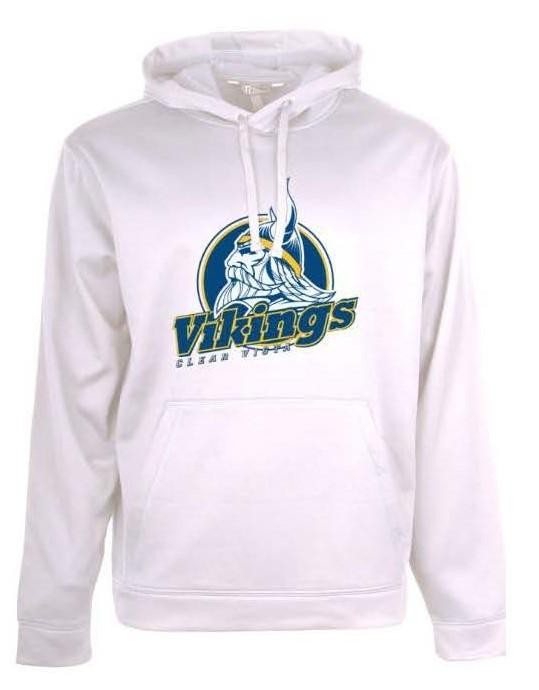 Introducing Entripy Shops for Clear Vista Clothing.  There are many name brands and clothing items to choose from, allowing you to customize your order.
Visit the shop:  http://clearvistaschool.entripyshops.com/
Division News